A shitty game with a slight depth
Regular price
Sale price
€26,05 EUR
Unit price
per
Sale
Sold out
Having to spend most of their time in the sewers, the lives of Tokyo's disreputable Poo Divers consistently suck. The lowest caste of all underdogs sits in the Shinjuku honky-tonk as they do every night after work, digesting their lost time. Delirious thoughts waft through cesspools, spilling into an endless nirvana of drunken stupor and hubris. The only fixed point of their blank stares is the smudged cup with the stomach ulcering mixed drinks of Don't Ask and Definitely Don't Ask. A hot, stuffy, yet wild vibe drools through the humid air. It drools saliva that the divers inhale and excrete again as armpit sweat.

The divers brag about their precious finds from Tokyo's sewers. In drunkenness, yellow slime hardens into gold ingots and rat poison mutates into cocaine. Or was there really a giant diamond that a courier frantically shat out shortly before the raid? What is the truth about the silver coins that Akito once claimed to have found? And did he really exist, that mummified politician Tanaka slurs about every night?
Two to four players get up close and personal with the secret society of Poo Divers. Take part in their stuffy discoveries and, like them, rejoice in every bit of dirt. In this world, all finds have equal value. But take the advice of a wise Poo Diver and keep your glued eyes open, lest some greedy asshole snatch the loot from under your nose.
Limited special edition of only 999 games worldwide, hand numbered
1 exclusive sticker
Postcard signed by designer and artist
Illustrations by our favorite and Heldbergs Crew Member Artist Chris

@killerartworx
1 limited poop fob
Made by the super guy Thade
Story by Volker and Artur
Playing cards made of kraft paper
Game parts made of beech solid wood from local forests
For printing only environmentally friendly and water-based inks without chemicals are used. So you can chew on it
Made in Germany
Components

70 playing cards, of which 14x blank cards, 14x sleepers and 42x found objects
50 turds, of which 20x brown and 30x golden
1 diver
Game instructions (English and German)
1 limited poop fob
1 Game-exclusive Limited Edition Sticker
1 hand signed postcard
Game Information

Recommended Age: 12 years and up
Game Duration: Some may take longer, others less, but roughly around 20 minutes
Number of Players: 2-4 players


Caution: Not suitable for children under 36 months. Contains small parts that may pose a choking hazard.


Author: Thade Precht
Illustration: Chris Bögle
Game Box: 20x20x5 cm, 500g
Materials

Game Cards: Kraft Paper
Game Pieces/Fob: Solid beech wood sourced from local forests, manufactured in Bad Rodach, Upper Franconia
View full details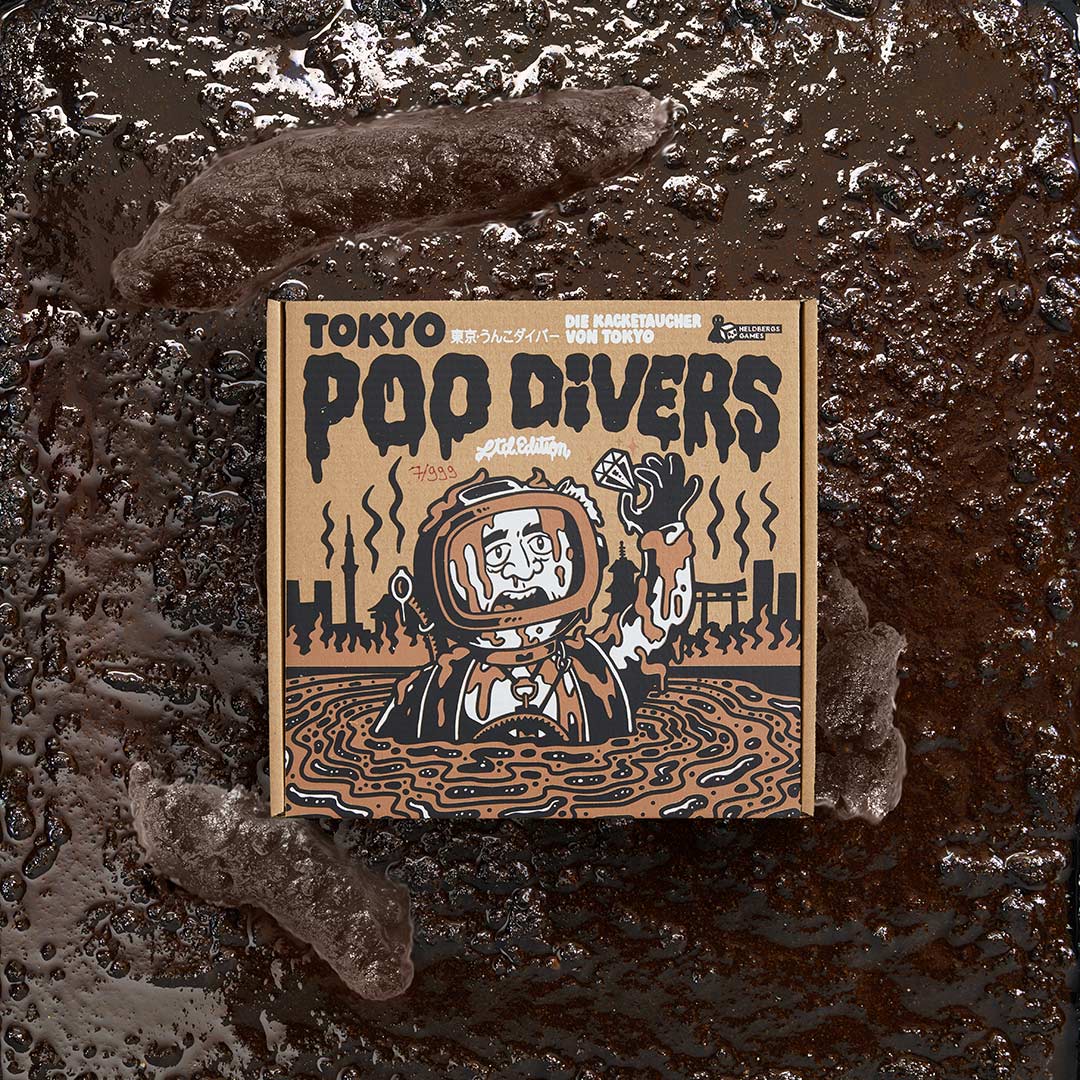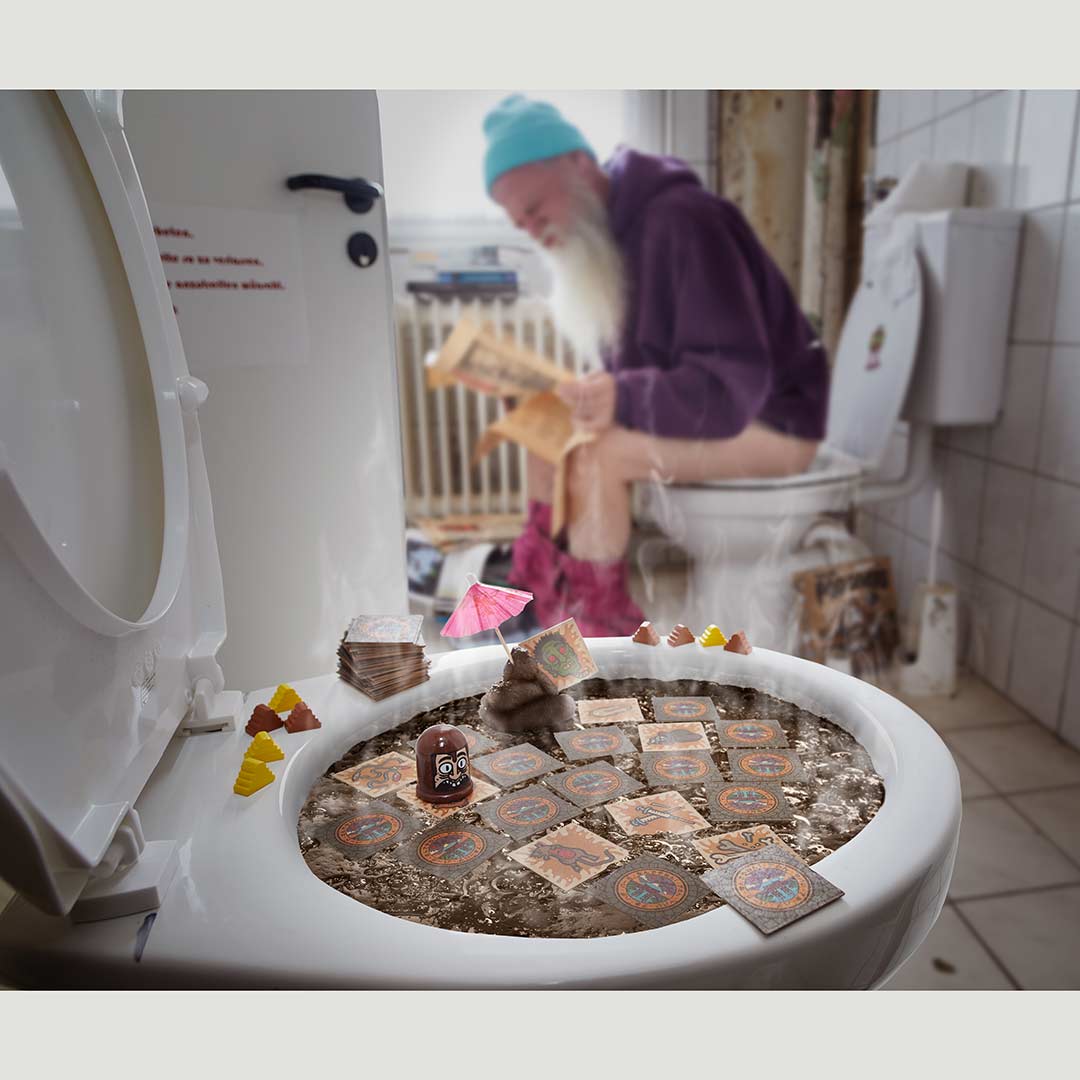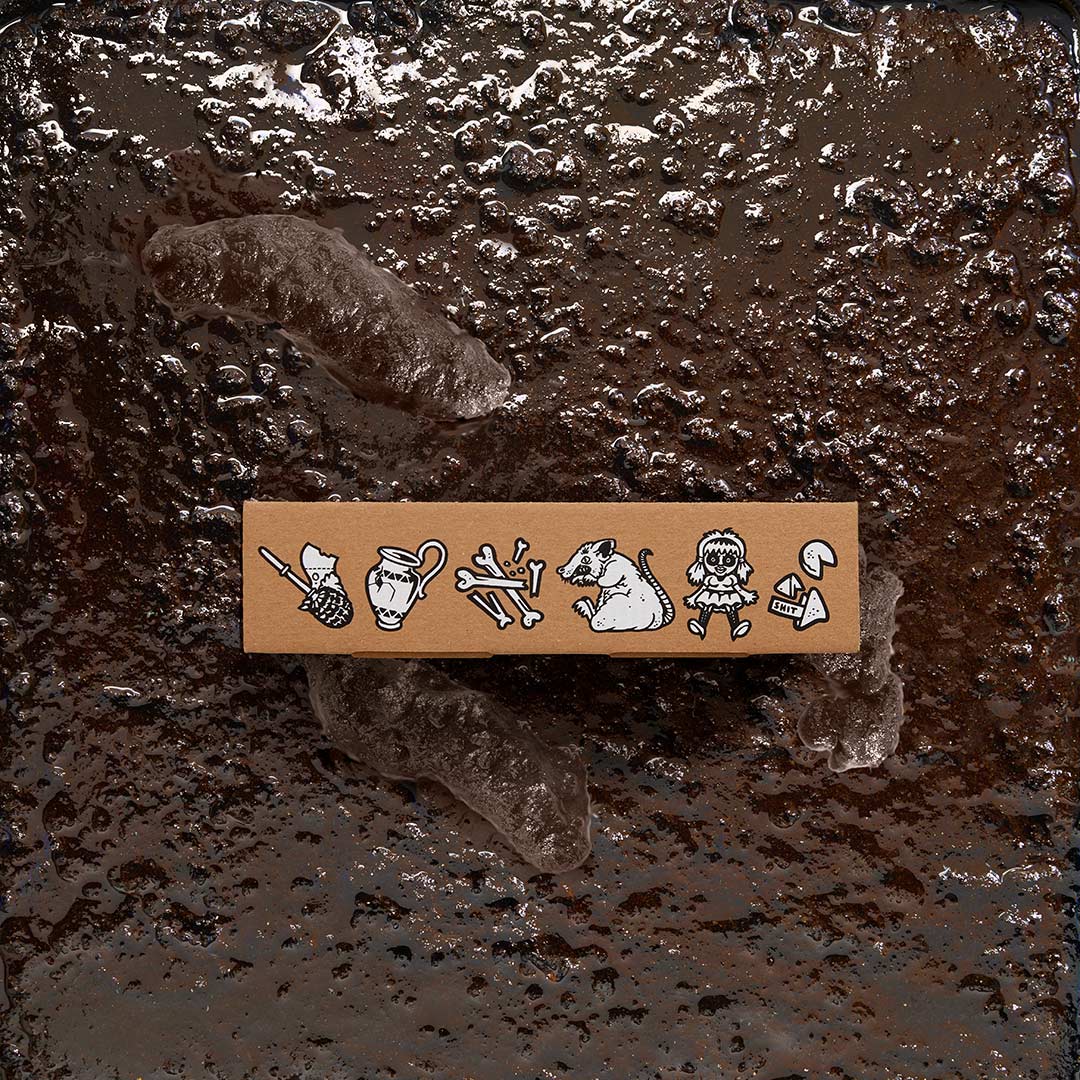 Wir sind ein junger indie Verlag und freuen uns deshalb, wenn ihr unsmit einer ehrlichen Bewertung zu mehr Ruhm und Ehre helft. Bewertet nach euremSpielekauf einfach das Spiel wahrheitsgetreu und ihr bekommt einen 10% Rabatt Code für eure nächste Bestellung.