A clever flip memo variant
Regular price
Sale price
€21,85 EUR
Unit price
per
Sale
Sold out
Become the ramen king in Tokyo! Fight for ingredients and customers in a tough business. Your weapon is your memory - so scrape together all your concentration and become the super soup man. It is aimed at adults or families who have fun with new game ideas, as well as design lovers who love and appreciate the unique signature of Heldbergs Games.
Ramen — for some, it is a brutally delicious noodle soup originally from Japan. For its makers, ramen is the center of an intensely brutal fight in a mega-market. In the metropolis of Tokyo, cooks compete fiercely for the best ingredients so they can satisfy their customers' needs and desires.
In Ramen Chef, you are at the forefront of this battle. Play as one of up to four chefs who run their soup business with sophistication and brains in order to become Tokyo's greatest ramen chef. Your greatest weapon? Your smart head!
Ramen Chef features a literal flip of a classic memory game. You are trying to match ingredients from a 3x3 grid, and collect ingredients that match a secret objective. However, all of the ingredient tiles are double-sided, meaning you need to remember both sides of the tiles in front of you. On your turn, you must verbally state the ingredient you see BEFORE you flip, then flip the tile to reveal the opposite side. If after the second flip, your two tiles (on their opposite sides) now match, you are able to collect one of those tiles for your restaurant and work towards fulfilling your secret objective tile. The player with the most tiles — both ingredients and completed objective tiles— wins.
But be careful! If the opposites sides of your target tiles do not match, you collect nothing, and may leave a combination of tiles that your opponent can now use instead. Surprisingly tactical and shockingly difficult for only nine tiles, Ramen Chef is sure to leave you questioning your memory abilities and hungry for ramen!
Beautiful illustrated wooden chef miniatures
Illustrations by our favorite and Heldbergs Crew Member Artist Chris

@killerartworx
Screen printed Game box
Game parts made of beech solid wood from local forests and Kraft Paper
For printing only environmentally friendly and water-based inks without chemicals are used. So you can chew on it

Packaging made from 100% biodegradable cardboard

Made in Germany
Ramen Chef in the 2nd edition! The game boxes come in 4 chic color variations (purple, pink, yellow and turquoise). Which color you get is decided by chance.
Game Objective

Main Ingredients of the Game: Ingredient Cards and Bonus Cards! In a clever memory variation, you gather ingredients. Extra twist: If you fail to pronounce them correctly when flipping the cards, you must lift them using chopsticks afterward! Your bonus cards always display a combination of two ingredients. Have the matching duo? Great, stack all three cards and continue the hunt for the next pair. For that, you'll need a clear mind and strong nerves because such intense concentration under pressure is a real test of endurance.

The game ends when there are only 8 ingredient cards left on the table, with none remaining in the stack. And you win when your chef stands atop the tallest stack of ingredient and bonus cards. Sugoi, you're the Ramen-Shacho!
Components

28 double-sided ingredient cards
14 bonus cards
4 stylish chef meeples
4 menu cards
1 pair of chopsticks
Game Instructions (German & English)
Game Information

Recommended Age: 8 years and up
Game Duration: Some may take longer, others less, but roughly around 20 minutes
Number of Players: 2-4 players


Caution: Not suitable for children under 36 months. Contains small parts that may pose a choking hazard.


Author: Thade Precht
Illustration: Chris Bögle
Game Box: 20x20x5 cm, 500g
Materials

Game parts made of beech solid wood from local forests

Packaging made from 100% biodegradable cardboard
Is the game suitable for you?

This game is especially suitable for:

Ramen lovers, my grandma's dog, jerks, clever ones, outsiders, squares, lovers, blacks, whites, greens, yellows, aliens, intellectual underachievers, kids, grandkids, and their kids, foreigners, locals, Rhinelanders, objectophiles, foot fetishists, and people who pronounce Gnocchi as "Gnotschi" and Zucchini as "Zuschini."
View full details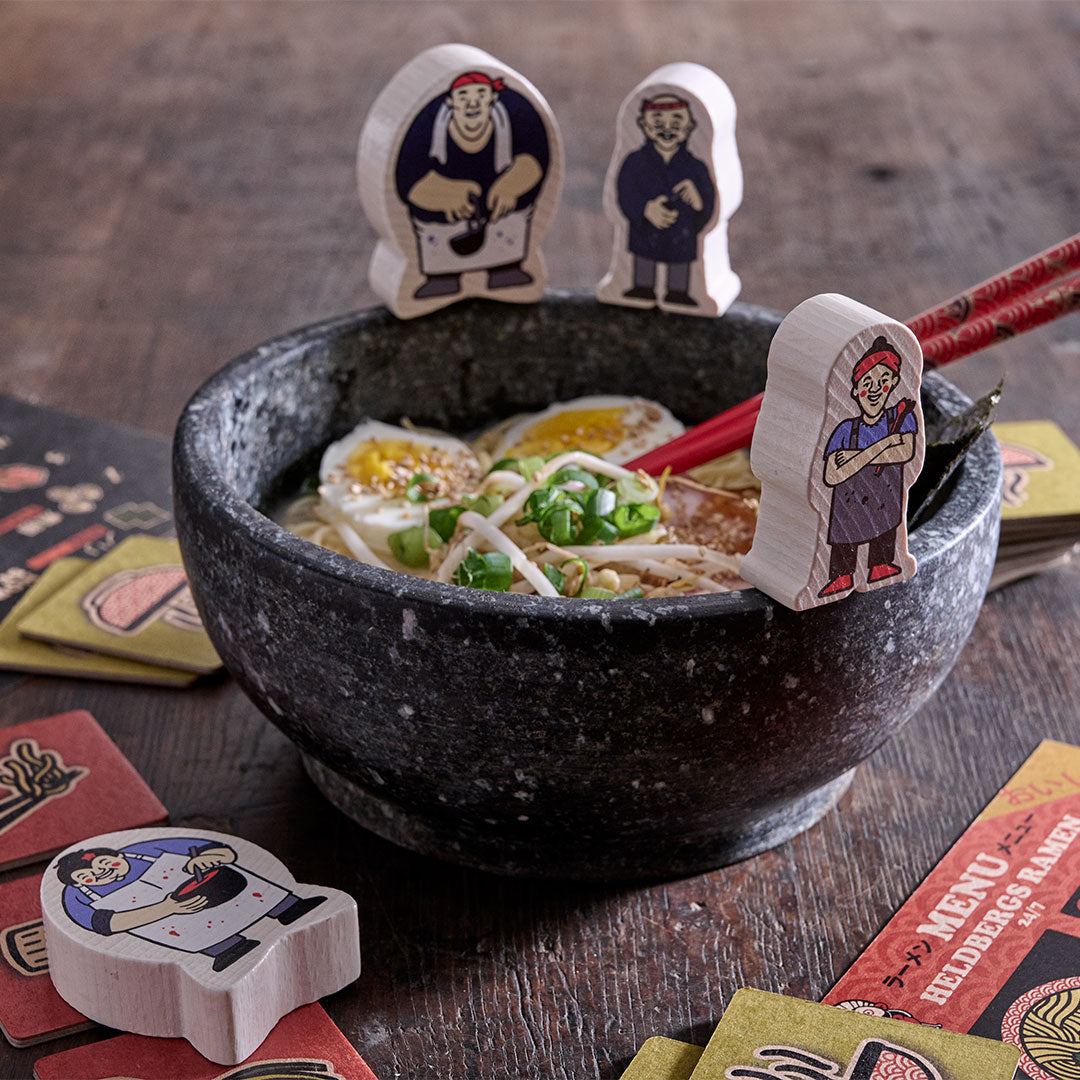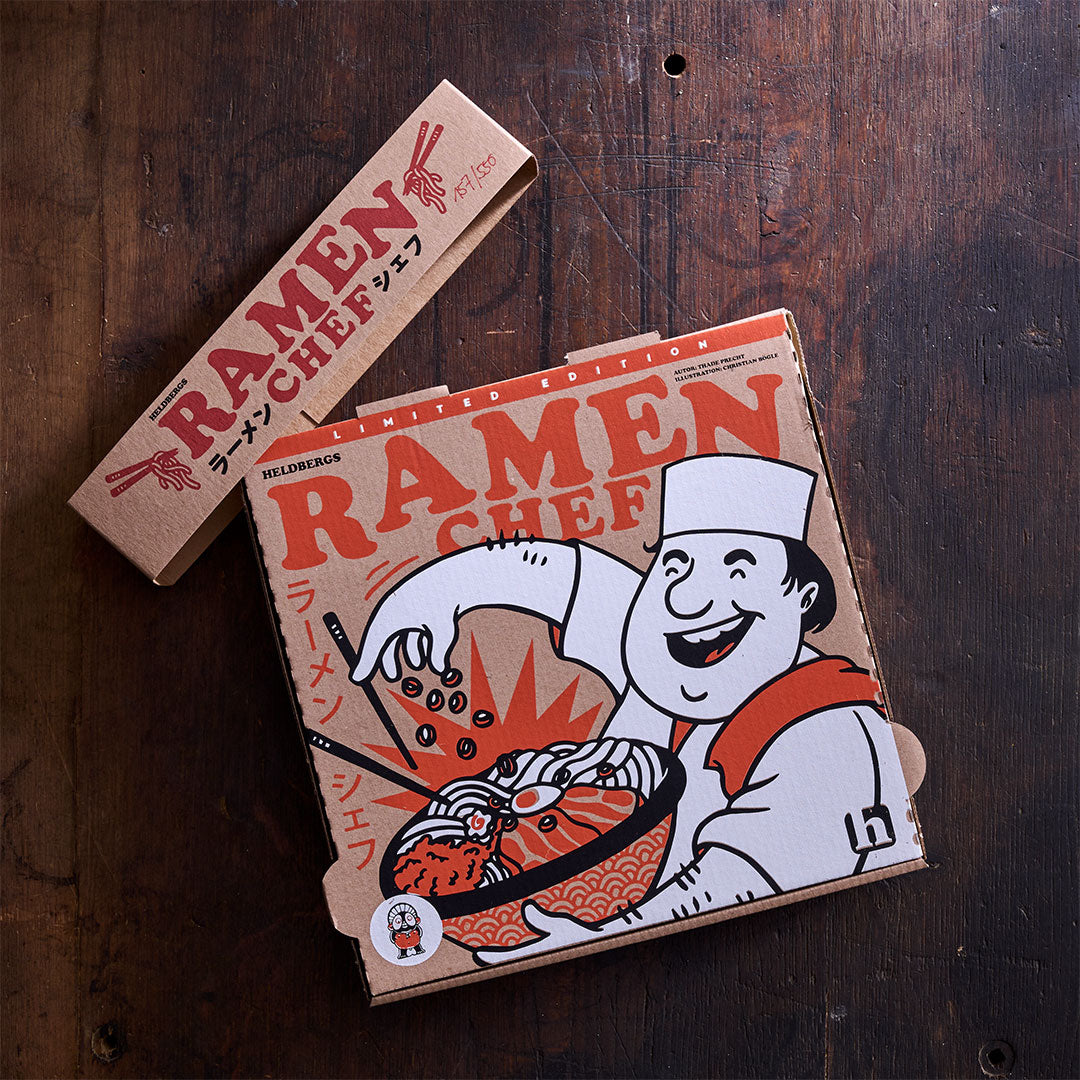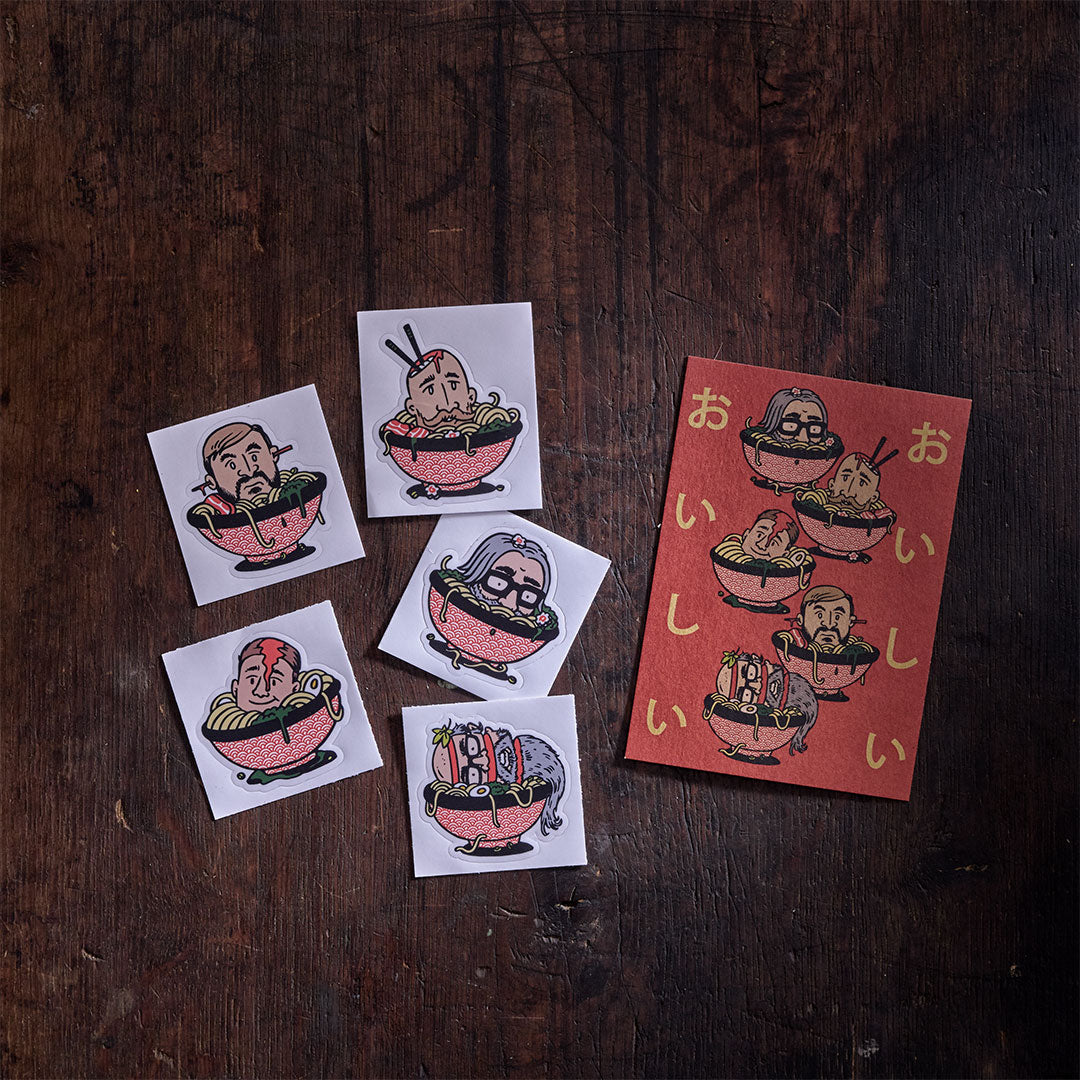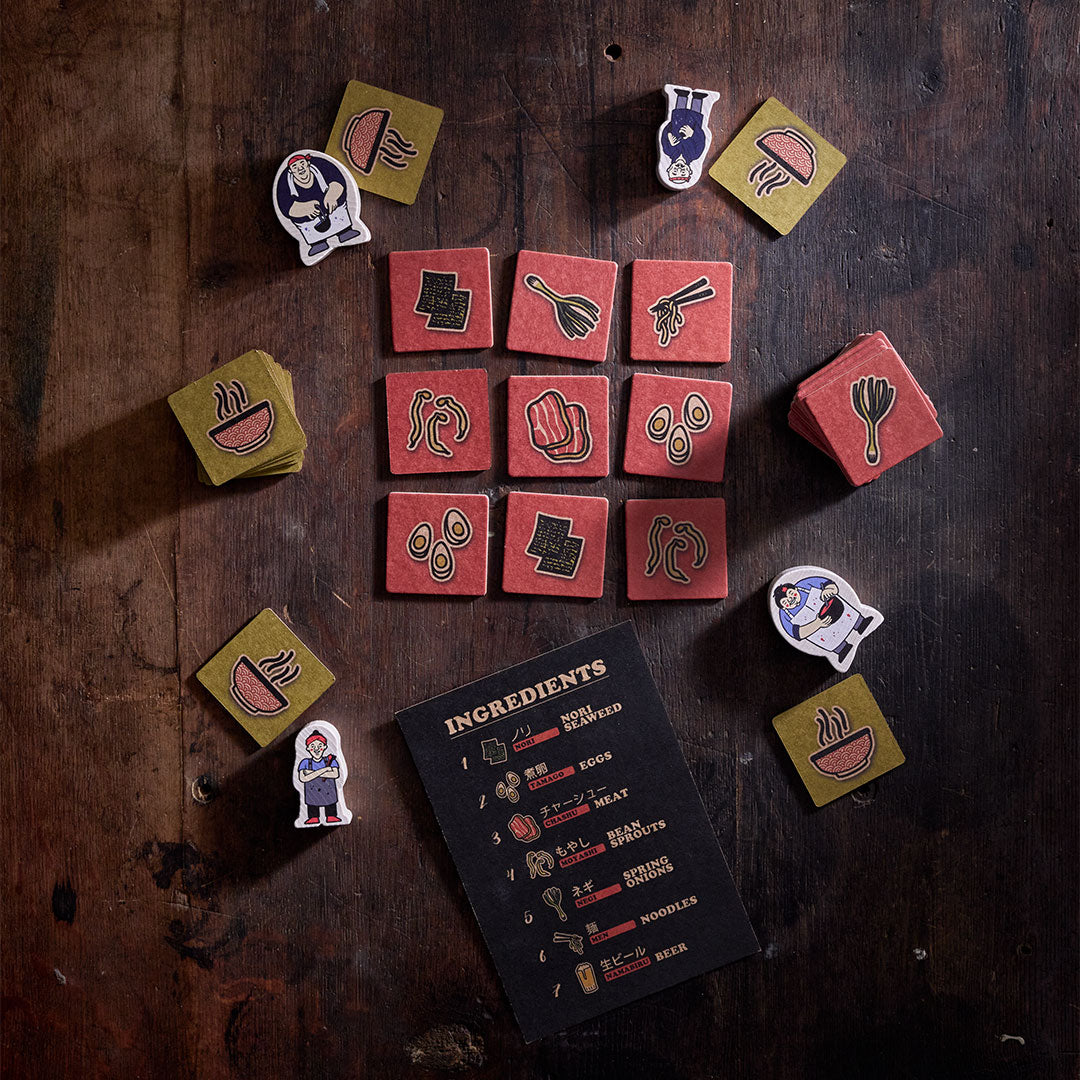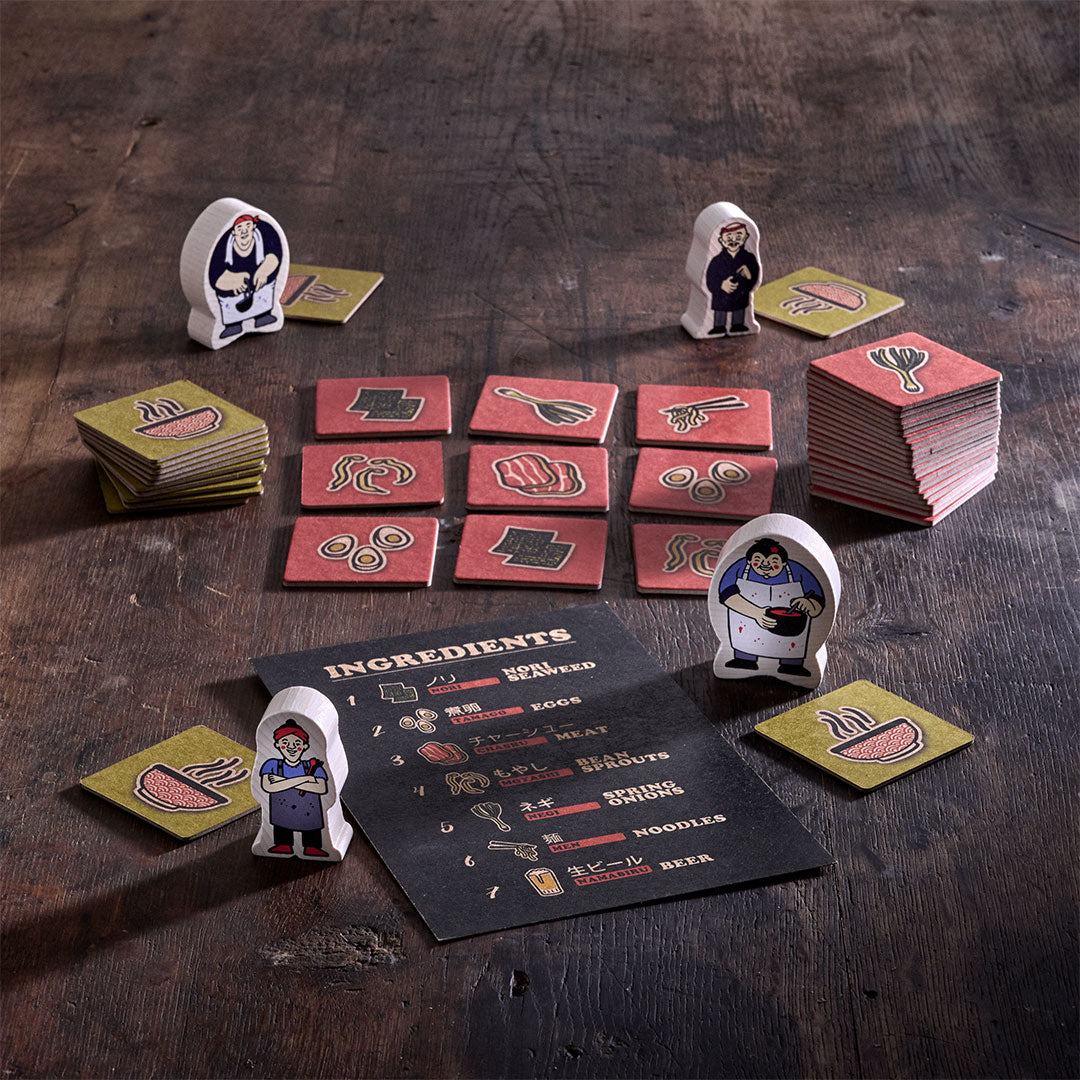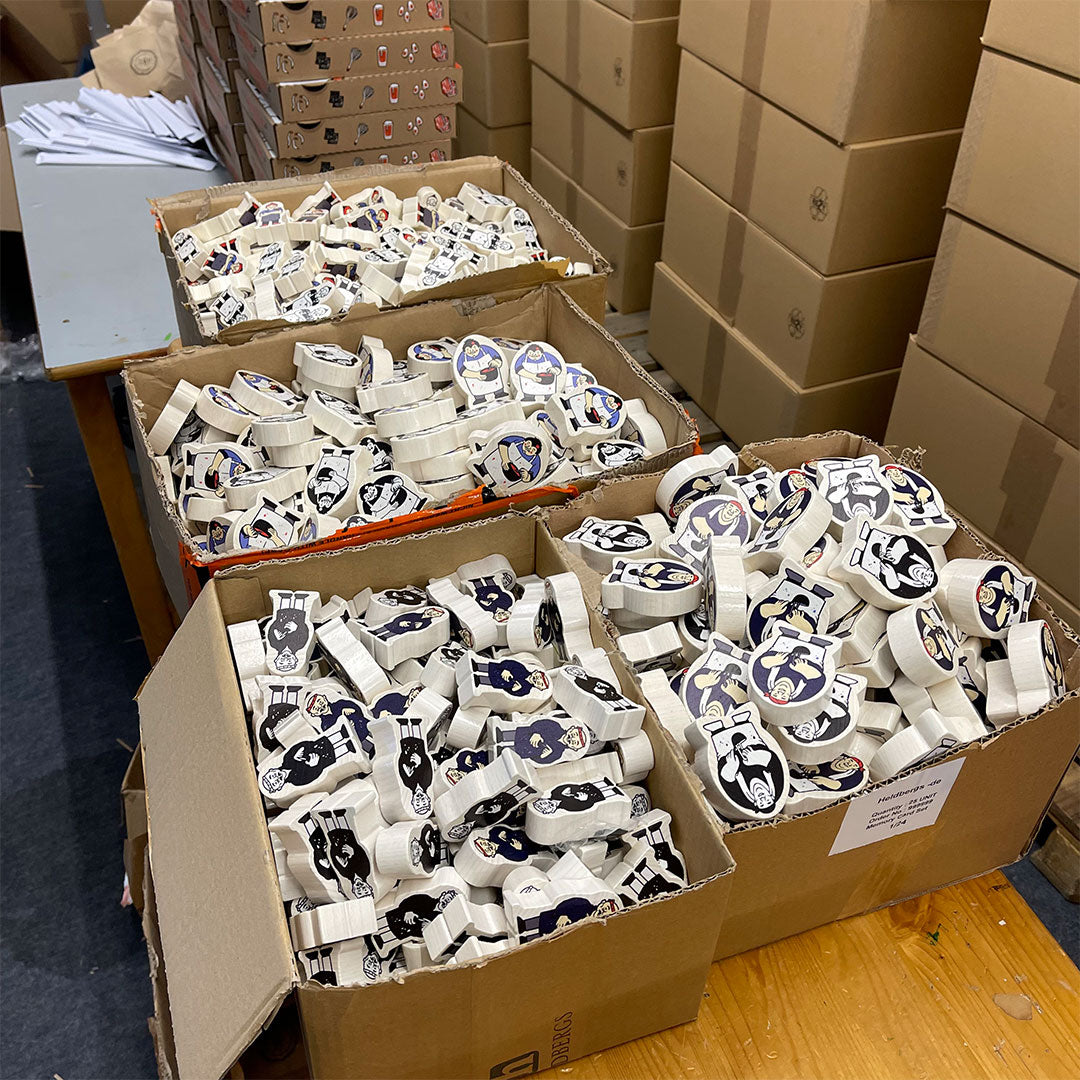 Wir sind ein junger indie Verlag und freuen uns deshalb, wenn ihr unsmit einer ehrlichen Bewertung zu mehr Ruhm und Ehre helft. Bewertet nach euremSpielekauf einfach das Spiel wahrheitsgetreu und ihr bekommt einen 10% Rabatt Code für eure nächste Bestellung.