A fuckin' funny card game
Regular price
Sale price
€21,01 EUR
Unit price
per
Sale
Sold out
A fuckin' funny card game for 2-4 hardcore facility managers aged 37, give or take.
Do yer remember Ichien-San? Dead right, the one from the Yatai stall of the Tekiya by the temple in the park!
First she proper booted the opposition up the arse then went on to become Top Dog of the local Tekiya.
Anyhow she's moving on from the Greasy Spoon lark now and with her business cred she's mooching into the Love Hotel game and wants to crack it bigtime.
The old fashioned Love Hotel joints look knackered mate. Dodgy, worn out furniture, no-one's bothering with 'em anymore. Scruffy dives, they give everyone a bad name and leave the managers skint. Ichien-San knows the score mate, she's gonna blow it all out and build the biggest mega Love Hotel chain in Osaka.
For that, she needs you lot, the best managers out there, no problem! You can expect top dosh, mega bonuses and fab perks, at least that's the idea. 'cause you lot are the legit movers and shakers in this game! You're the crew that cleans, hustles and busts a gut in the shadows, keepin' the joints up and runnin. You're out of sight yet every room's got your unique stamp. The smartest mover who proper sorts things out can pack the rooms out with punters. That'll bring in not just the dosh but also the respect you crave from Ichien-San.
Limited special edition of only 999 games worldwide, hand numbered
1 exclusive double postcard signed by designer and artist
Illustration by our favorite and Heldbergs Crew Member Artist Chris @killerartworx
1 limited poster
1 limited door hanger
Made by the super guy Thade
Story by Volker and Artur
Playing cards made of kraft paper
Game box screen printed by hand by our buddy and cool dude Sascha
Game parts made of beech solid wood from local forests
For printing only environmentally friendly and water-based inks without chemicals are used. So you can chew on it
Made in Germany
Content

100 Cards (5 Love Hotel Floors, 60 Cleaning Orders, 5x Turnaround, 10x Stress, 10x Cancellation, 10x P.O.R.N.)
1 Facility manager
2 Nuts & 2 screws
1 Game instruction (English & German)
1 limited Poster
1 limited door hanger
1 exclusive double
postcard signed by designer and artist
Game Information

Recommended Age: 37 years and up
Game Duration: Some may take longer, others less, but roughly around 20 minutes
Number of Players: 2-4 players


Caution: Not suitable for children under 36 months. Contains small parts that may pose a choking hazard.


Author: Thade Precht
Illustration: Chris Bögle
Game Box: 14x14x5 cm, 300g
Materials

Game Cards: Kraft Paper
Game Pieces/fob: Solid beech wood sourced from local forests, manufactured in Bad Rodach, Upper Franconia
View full details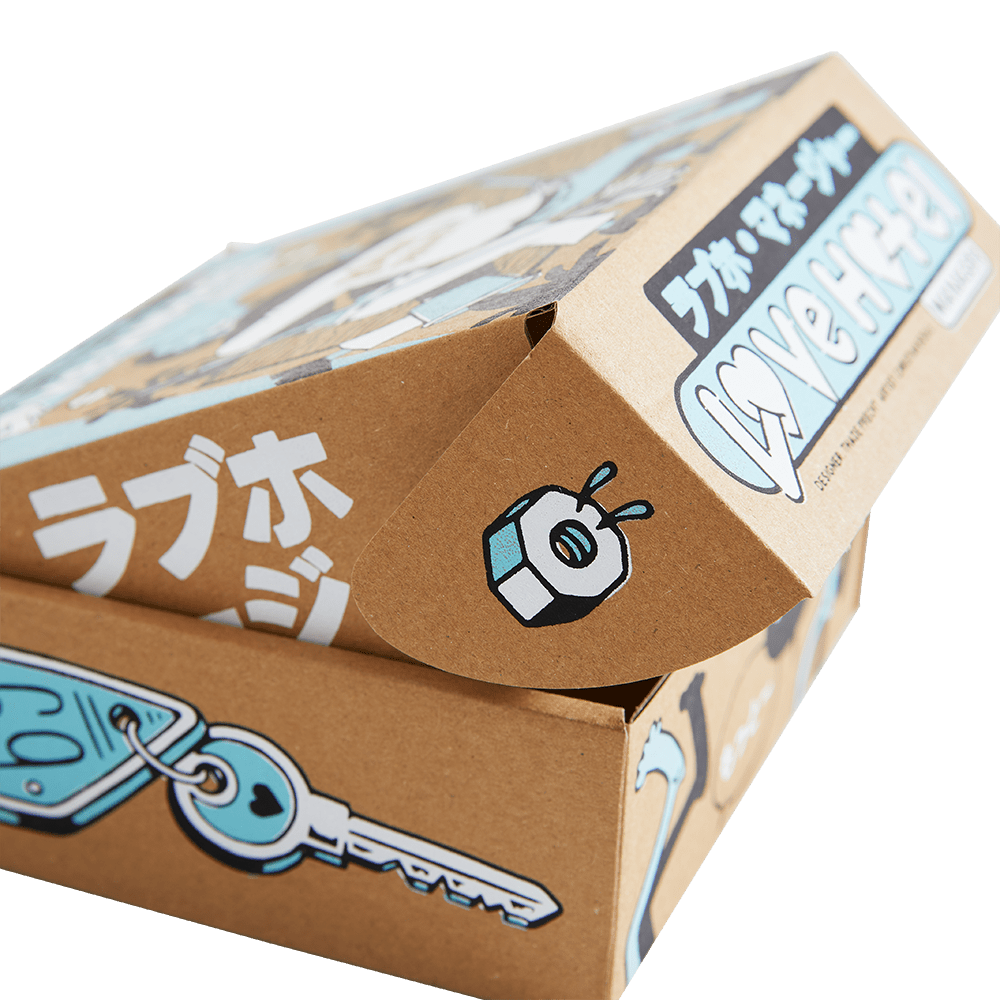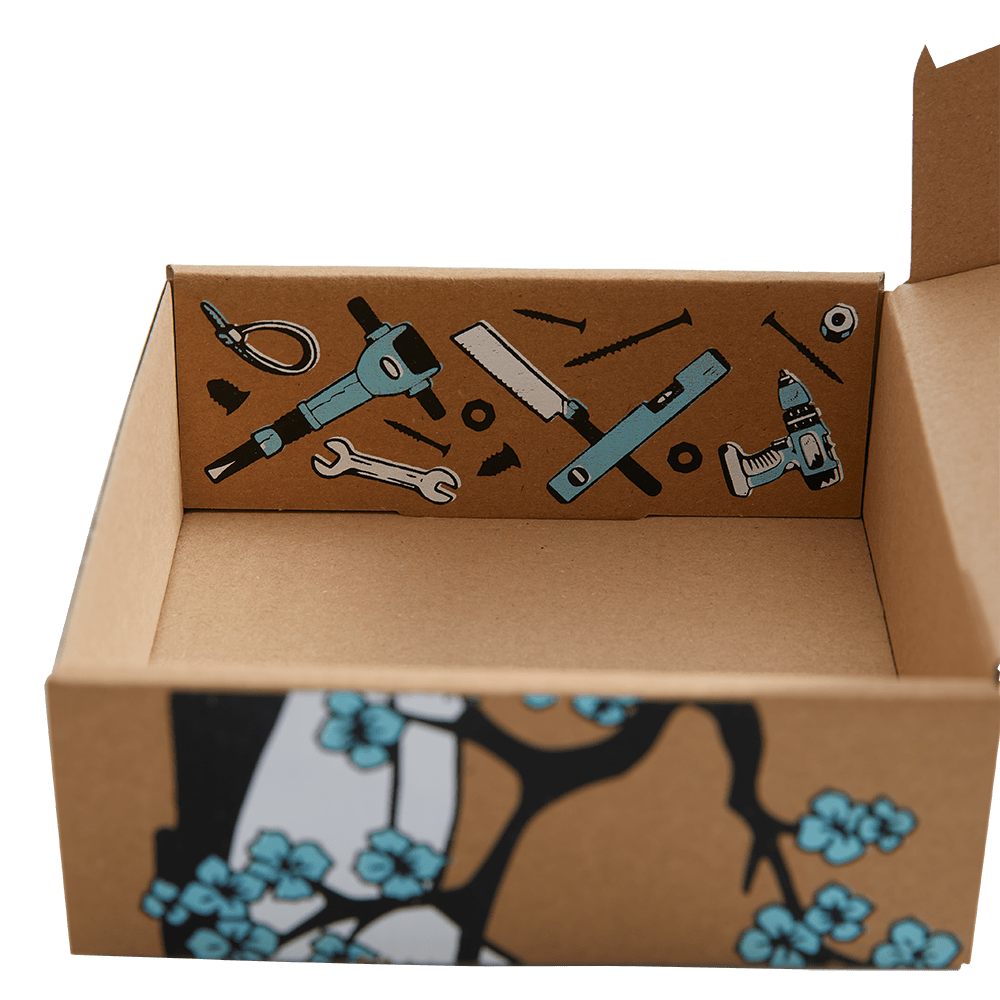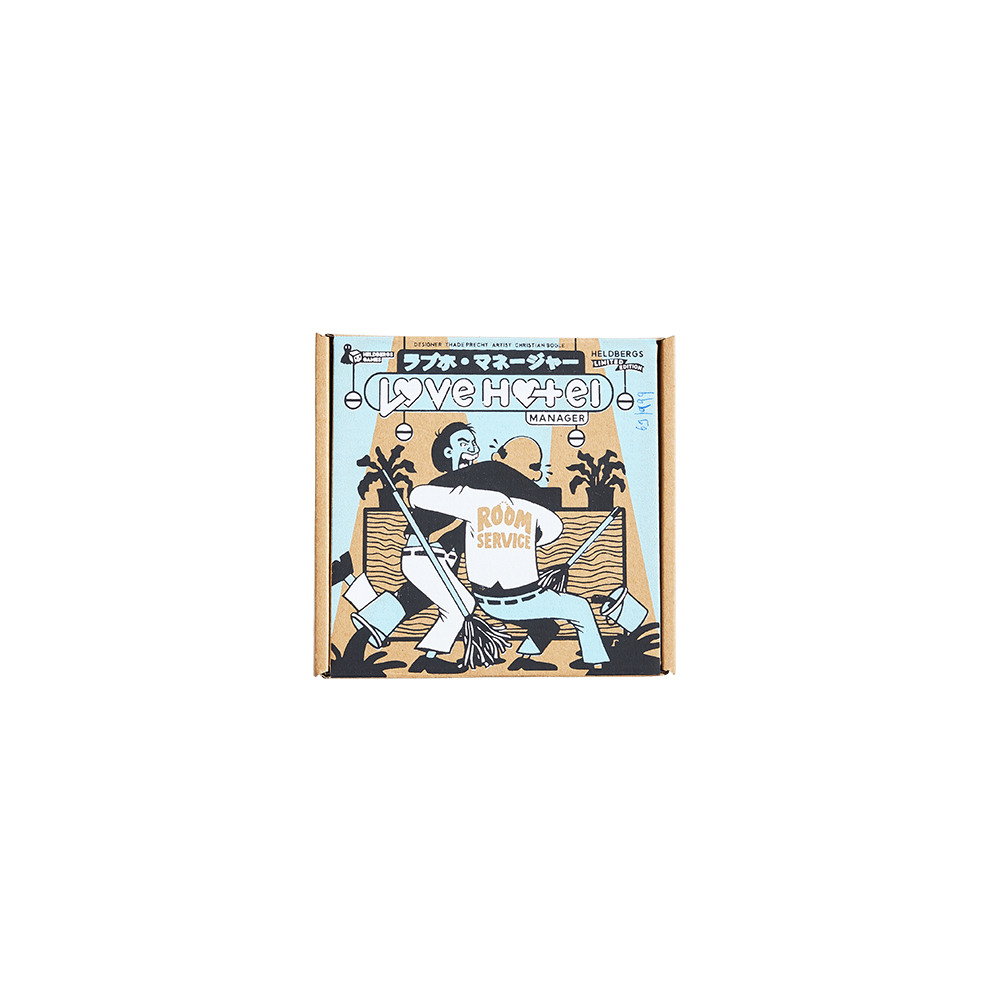 Wir sind ein junger indie Verlag und freuen uns deshalb, wenn ihr unsmit einer ehrlichen Bewertung zu mehr Ruhm und Ehre helft. Bewertet nach euremSpielekauf einfach das Spiel wahrheitsgetreu und ihr bekommt einen 10% Rabatt Code für eure nächste Bestellung.